Batman: Arkham Asylum
---
Downloaded and played the demo from Steam. This is a cool game that really puts you in the shoes (er, cape?) of Bats. The fighting is mostly done for you but looks very good, and there are a lot of other things to do besides clobbering the bad dudes. They make a point of teaching you not to just charge in in the demo. I hadn't really considered getting the game previously but now... dunno!
__________________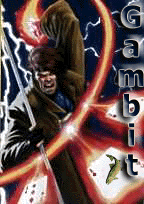 XMEN member
Card-carrying DTM
OKL Fish-napper
Though a program be but three lines long,
someday it will have to be maintained.
-The Tao of Programming